We combine investments and experiences in the attractive location of ORAVA
Objavte jedinečný rezort uprostred krásnej prírody, obklopený štítmi hôr, a k tomu výhľad na priezračné jazero a  piesočnatú pláž.
Hotel complex
The accommodation hotel complex consists of 72 apartments, most of which have direct access to the lake with an area of ​​12,700 m². The apartment buildings are two-storey, low with a shed roof.
Airy and sunny apartments, furnished according to a modern and comfortable concept, offer their clients two-room apartments with a terrace/balcony, a bathroom, an equipped kitchen and a fireplace guaranteeing a cozy feeling. Of course, there are parking spaces right in the area and the use of year-round resort services. Most people can't envision a space as it would look in reality, so you have an opportunity to visit a model apartment.
Apartment houses of type A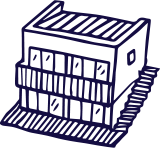 Apartment houses directly on the shore of the lake offer two accommodation apartments with an area of ​​65,10 m² and  51,13 m². On the ground floor there is a spacious terrace and a private entrance to the lake. The upper floor with a balcony terrace and a wonderful view provides a perfect experience and at the same time safety.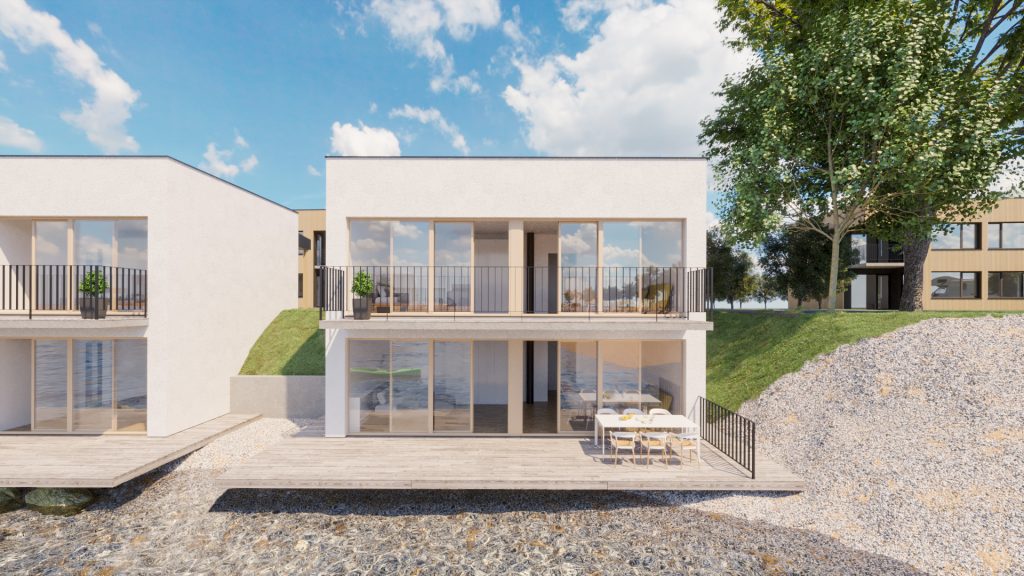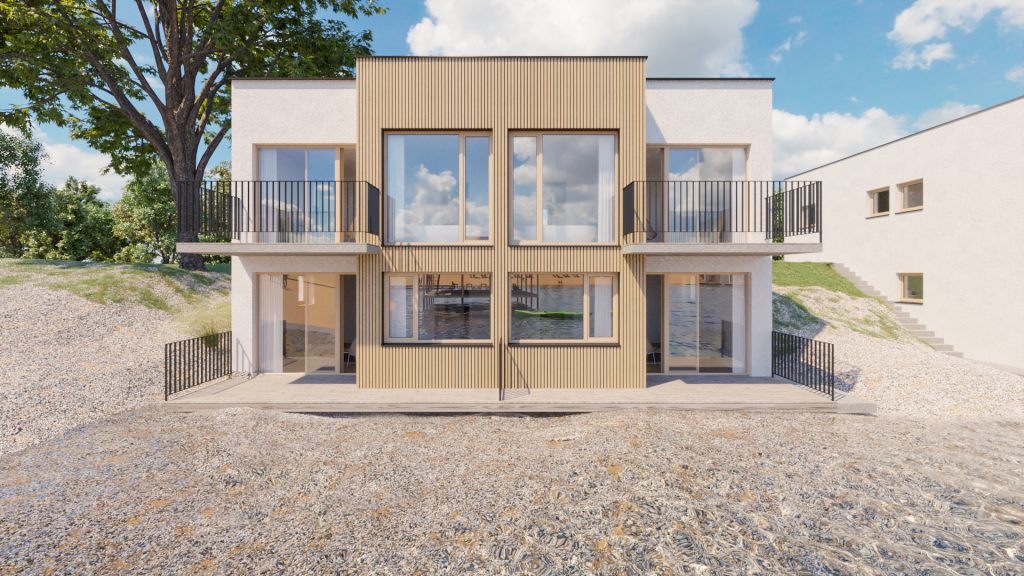 Apartment houses of type B
Sunny apartment houses located on the northwestern edge of the lake meet the requirements for design space, comfort and privacy in four apartments with an area of 52,01 m² and 46,79 m². A terrace with direct access to the lake or a generous bathroom with a view of the water surface will excite lovers of relaxation.
Apartment houses of type C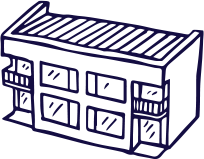 Apartments of type C are located outside the shore of the lake in a quiet surrounding and at the same time close to resort services. The two-story building includes four apartments with a living area of ​​48,31 m² and 45,21 m² and barrier-free access on the first ground floor.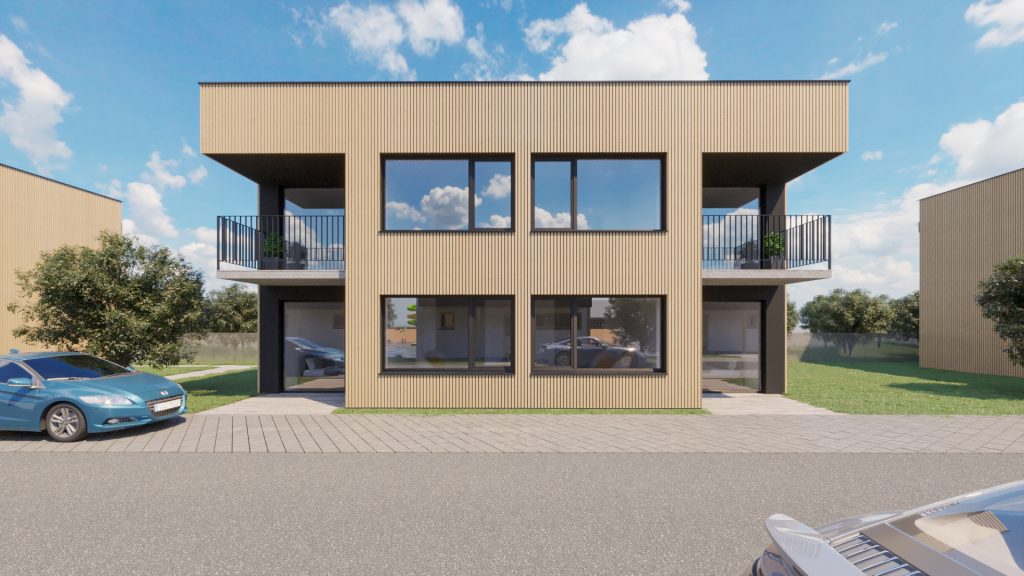 RESORT SERVICES
The resort will have comprehensive additional services and activities with year-round use. The gem of the resort – a clear lake with a sandy beach, will diversify attractions such as jet skis and bicycles, obstacle course, water trampoline, slide, kid slides, paddleboard, aquazorbing and other activities, after which visitors can refresh themselves in the beach bar directly above the water surface on hot days . Of course, there will also be attractions in indoor pools, wellness, sports fields and accompanying programs to enliven your stay at the resort. The restaurant services located around the area will offer experiential gastronomy, as well as a quick form of refreshment to ward off hunger or cravings for something sweet. Imagine a clean and calm lake, in which the brightness of the sun is reflected during the day, the ligot of stars at night. There are many flowers in the surroundings, full of colors, fragrant, inviting everyone's eyes to come to look at their beauty and admire them. Majestic trees are waiting for someone to rest under their branches and listen to their speech. You are in a place of perfect natural beauty and nobility, before which everyone has respect. It is a beauty that soothes, inspires and at the same time encourages.
Natural lake with attractions
Beach

Aquapark

Wellness

Camping

Sports fields
Children playgrounds
Children indoor playground
Accompanying program
A restaurant
Snack bar
OUR WORK – YOUR ADVANTAGE!
Behind the project stands a successful investor and many experts with years of experience in the field, who will participate in the construction and management of the entire resort. We guarantee professional cooperation during all phases of construction and management of the resort, with the aim of creating a stable profit for apartment owners and fulfilling the developer's vision.
We would like to hear from you!